BABY INFANT 4 CARRY POSITIONS SLING FRONT BACK SUMMER VENTILATED CARRIER
or 4 fortnightly payments of $10.00 with
More info
Brown or Red Color Only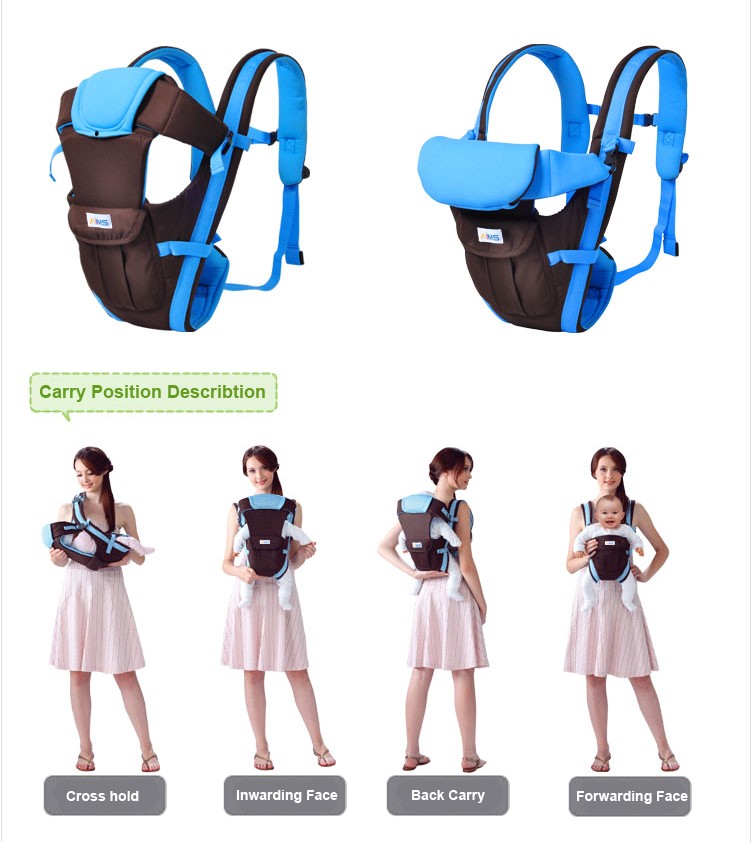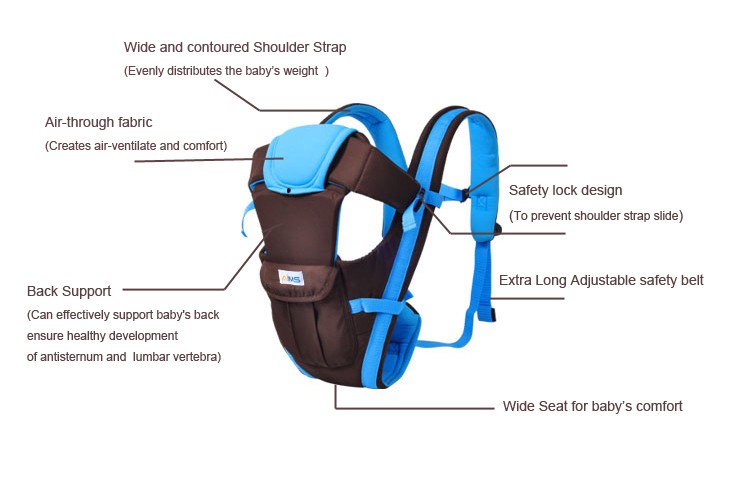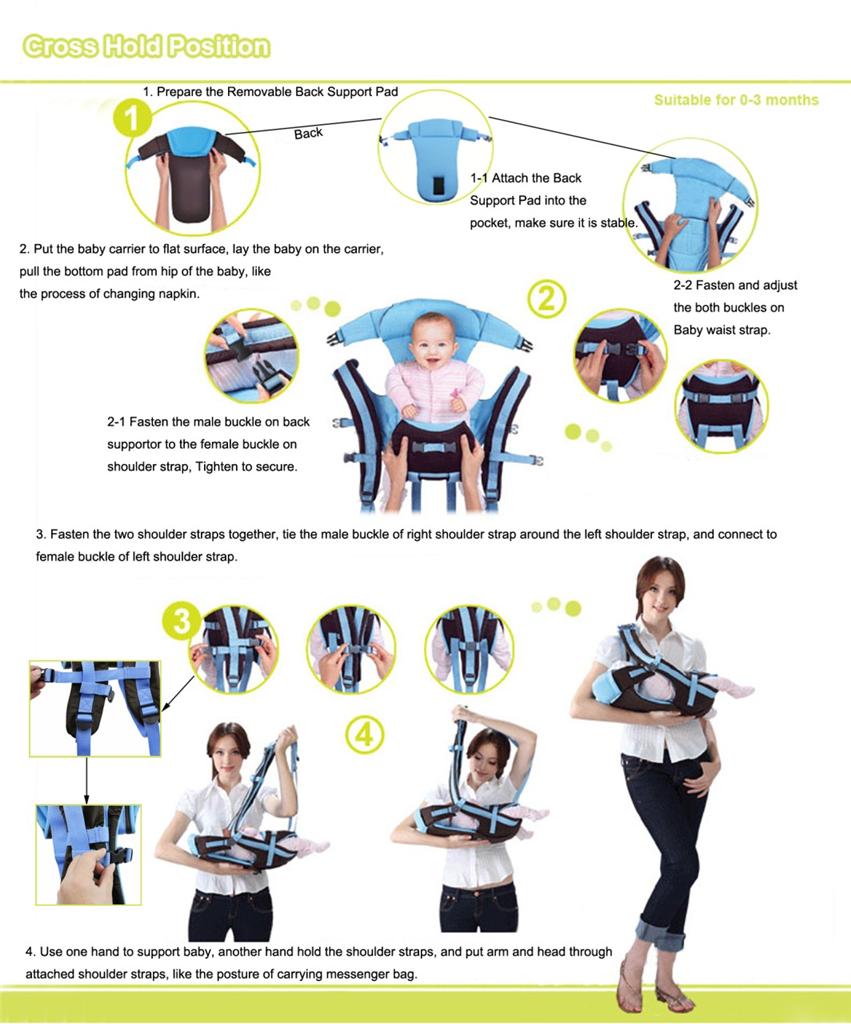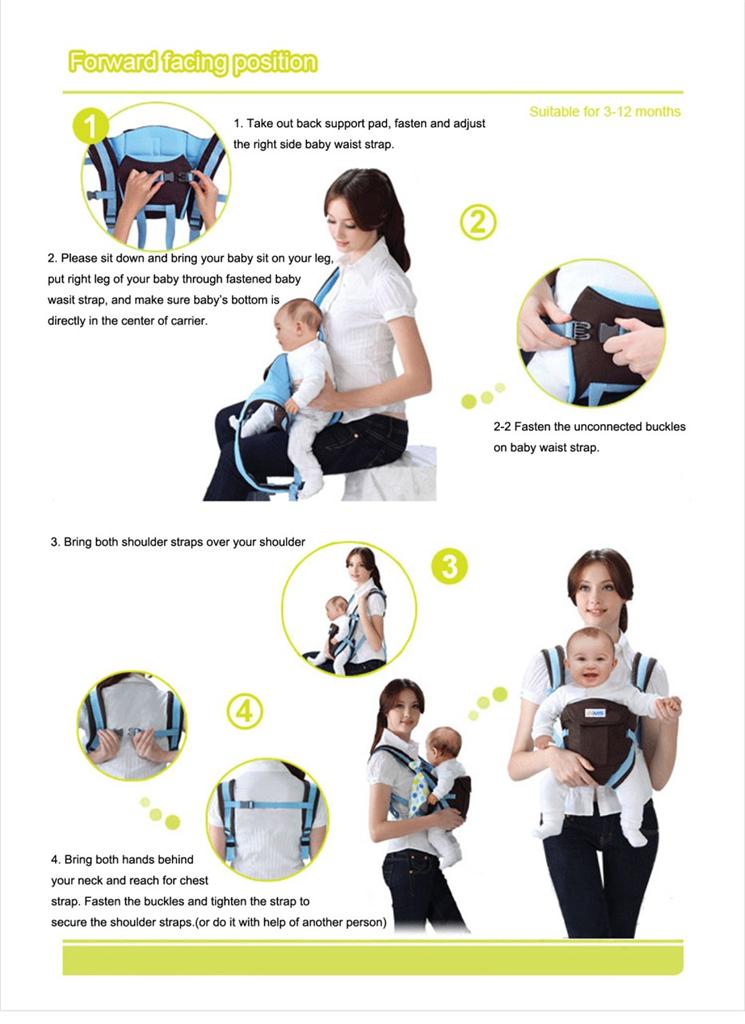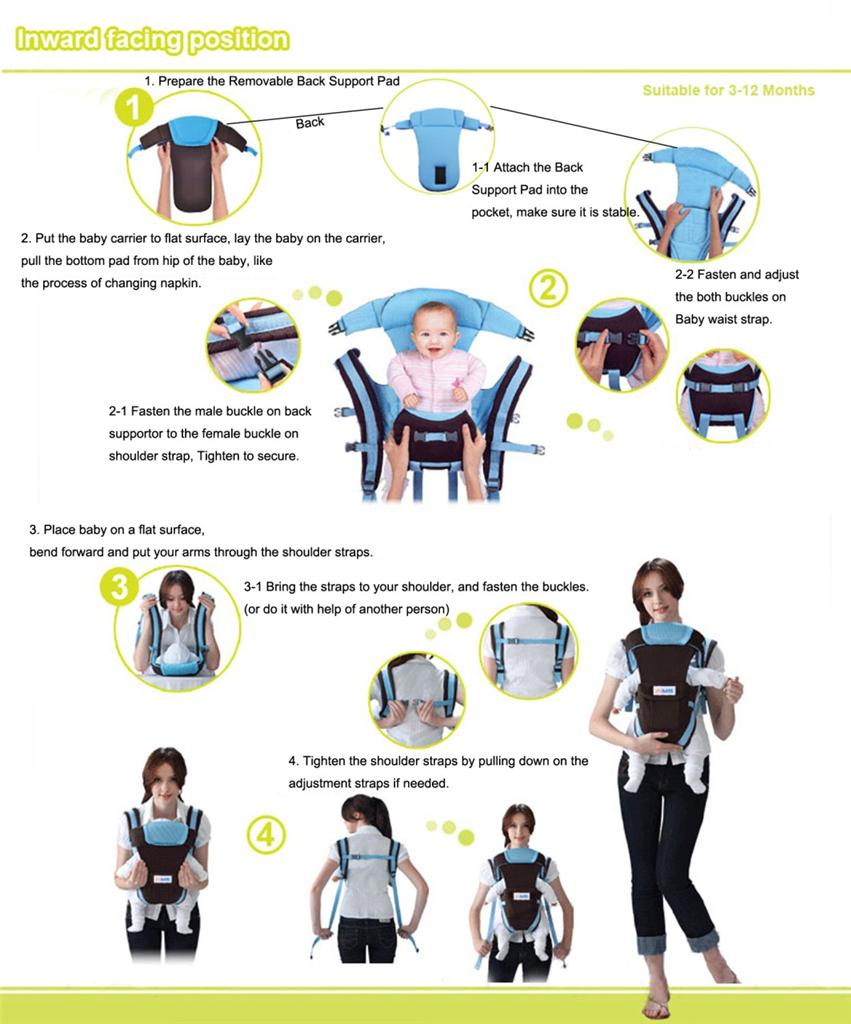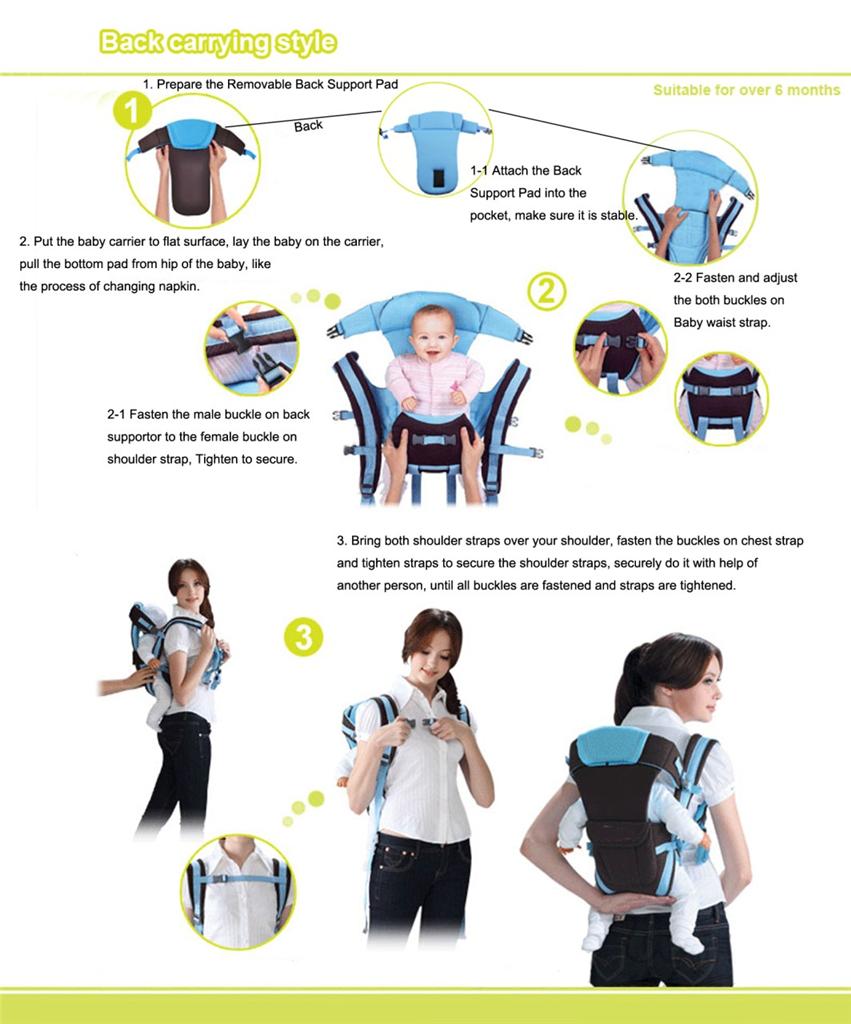 The weight and physique are different by growth of infant (information just for reference)
Cross holds position way: For the age newborn – 3 months (up to 6 KG)

 of Infant.
Inward facing position way: For the age of 3-12 months (6-11.3KG) of Infant. Check to ensure that your baby's back is straight and in a correct sitting posture when you are using this way of carrying position. It is better to infant's backbone growing and enhances their ability to speak while they are facing you and having communication.
Forward-facing position way:  For the age of 3-12 months(6-11.3KG) of the infant. Check to ensure that your baby is in his/her best viewing position, he/she has a good viewing position to see the things which are out of 1m height area. Your baby's viewing area should be the same as yours.
You can use the belt to do the movements and walking with your baby, and extend the baby's horizontally so that he/she has more opportunities to communicate with people who surround him/her and develop his/her wisdom, physique, and communication skill as well.
Back carrying style way: For the age of 6-30 months(7-15) of the infant. For this carrying way, your baby relies on you back and know well of your heart beating, baby temperature, smell, and movements so that your baby can feel safe and fall asleep. Most of the infants like back carrying and hugs.
Ergonomics design, wide straps can be effectively spread the load-bearing force, lighten your burden.

A Three-layer network with three-dimension fabric offers a breathable and ventilation environment for you and your baby and having a cool summer.

The variety of carrying way designs are suitable for different months of infants.

Simple, fashionable, colorful, and easy to carry out designs are very popular among fashion moms.
Carry capacity: 15 KG (About 30 months infants)

Only suitable for sitting, standing, and walking.

Check to ensure that you know well about all steps of putting on and putting off of this baby carrier before use it.

Check to ensure that all belt's parts are excellent and without damage and adjustable before use it.

Do not run jumping and bending and movements while you are using this carrier in order to avoid your baby falling from the straps.

Having a rest time in order to lighten you and your baby's fatigue.
Handwashing with mild detergent. Do not use the bleach in order to avoid the baby hypersensitivity.

Do not wash and clean by the washing machine, water extractor, and dry washer in order to avoid the parts damaged.

Do not put the product near the fire or outdoor, in order to avoid the parts and fabric damaged and cause accidents.
Available
in red and brown colors
*
Please notify us of the color you want when you pay, or the color would be picked randomly.